Knowing why someone does something matters to May Piamenta, co-founder and CEO of Vee. Understanding a person's purpose can change the image you have of them. She shares that everyone has their own why and causes they want to support, and Vee aims to help people connect with opportunities to help. As a good network, it allows people to share and sign up for volunteer opportunities. Piamenta explains that they plan to expand into fundraising and provide ways for people to directly help those in need rather than going through an organization. As a platform for social missions, Vee targets hearts rather than minds, she says. In the process, they learn ideas about volunteer behavior. For example, people are more likely to volunteer with a friend who invites them even if they are not passionate about the cause.
Thank you for allowing me to participate in Vee as a small investor. Tell me about who you are and how you created Vee.
I'm 22 years old. I am from Dimona. I have two siblings and grew up in a family of great parents with no connection to technology. When I was eight years old, I lost my best friend to cancer. Her name was Efrat. After his death, I wanted to give back to him. When I was 13, I saw an article from Zichron Menachem, the Israeli nonprofit that supports children with cancer. He asked the girls to cut their hair and help them make wigs and donate the roots for cancer-related hair loss research.
I saw this article, and I knew it had to be me. I want to cut my whole hair. So I came to my mom and said, "Mom, I cut my hair. I shave everything." She said to me, "You would never do that." The next day I had no hair.
I can only imagine going to school the next day at 13 with no hair.
It was terrible. I looked like a boy. It was super weird, especially at that age. I was so ashamed to walk around without hair that I bought a wig. My grandfather took the wig and put it in the trash. He said, "You just can't give that hair that much room in your confidence." Having no hair and seventh grade was a big challenge. I changed and moved to the other school in Dimona.
Luckily, I landed the day they were recruiting for the school's robotics team. I enrolled in two majors: one was fashion, the other robotics. With my fashion side, I opened a swimwear website and ran it for a year. But then I was accepted into the robotics team and competed in FIRST Robotics competitions for five years. It was the best experience of my life. They gave me back my confidence. They gave me my English. They gave me my entrepreneurial skills. They exposed me to so many things.
Tell me about the confidence it instilled in you and how it has shaped your vision now.
When I shaved my hair, I did something for a good cause. When you get such a terrible response from people, it makes no sense. I was like, "I don't want to be here. I want to be around people who will understand the purpose of what I did." When I go through this experience today, I know that as a founder, CEO, friend, girlfriend, co-worker, I always want to see why someone does something, whether it's good or bad. Understanding the reason and purpose and where a person is coming from can completely change the picture. That's what I took away from that experience as a person.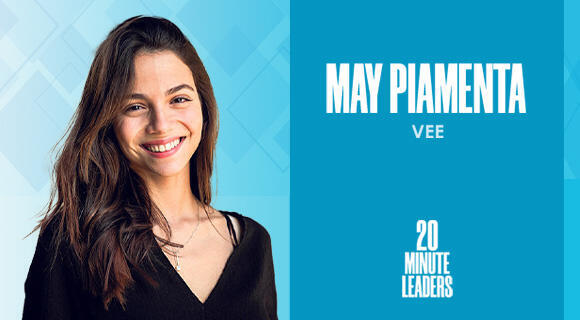 Tell me about Vee's training.
Vee is the "Network of Good", as we call it. We are building the Network of Good that will bring together and connect people around the world around social missions, whether they are the creators of missions or the people who help missions. Now it's only through volunteering, but soon in other channels of help, like donations. Ultimately, we aim for our technology and platform to connect people who need help directly with the people who help them. We monetize this beautiful thing by helping large organizations, like corporations, government departments, municipalities, schools, universities, etc., to do good at scale.
Let's say a company like Sisense wants to volunteer with 600 employees throughout the year, so they use Vee in order to connect their employees to the missions around them, bring them together, report their hours, and get tax refunds, etc. . So everything starts from the B2B side. But we're looking at Vee and how we can do it at scale. We're tackling this ascending super scale, taking it city by city all over the world. It's hard, but it's totally possible.
The solution came from my experience in managing volunteers at FIRST competitions. They chose one student from each country to join the CSR team, and I was the one from Israel. This is where I was exposed to the challenges and potential of the world of Corporate Social Responsibility. It was so early, in 2016. Now every business knows it's a must-have. The transformation was crazy. We're going to be the technology that brings it all together.
What is consumer behavior like? Do you need to do a lot of market education? How are people receptive to this new way of spending part of their time within their organization?
We always wonder how to become the consumer brand, even more than the employer brand. If they want to do it, the problem is solved for the company. First of all, we are investing heavily on the brand and the local brand. For example, we are now on a mission to make Vee the number one platform in New York. So we're starting to do a lot of local branding initiatives. Subway. Advertisement signage. We need users and people to know us, to trust us that we will know where to send them.
Although Vee is an employee benefits product today, most of our users do not use Vee while at work. They take their children. They go with people outside of work. It actually leads us to understand that we are solving a bigger problem for people: that they don't necessarily want to go volunteering just with their colleagues. They want to go there with their children, their wife or their friends. This is where Vee comes in because our opportunities are so diverse. We now have over 1000 live missions on the platform. We had about 100 at the beginning of this year. Having so many opportunities allows us and gives us the opportunity to explore more new use cases. For example, we have a building owner who gives Vee to residents. We would never think of it at first.
When a building owner gives Vee to his tenants, they can then choose one of a thousand missions that correspond to them. Right? If we can just align that why with a need someone else has, then we can find a huge win-win. Vee uses inspiration from SaaS companies to monetize this and do it at scale, right?
Without linking the why to a need, it's very difficult to scale it from there. Building the network for us is just finding those whys, finding those needs, matching them locally. I want to volunteer for something that is a 10 minute walk from my house, whose community I know. We are like a startup that does not play with minds; we play with hearts. We know what things will move the needle in the hearts of New Yorkers. Eventually, we will be able to know which people will donate to these causes. We are going to have data for fundraising platforms.
But another thing is that it is not just the cause. People prefer to volunteer with people who invite them, even if it's not their number one cause. I want to do it with you rather than going alone to something that is close to my heart. In the product, we always try to get people to invite each other because the conversion is over 90% yes.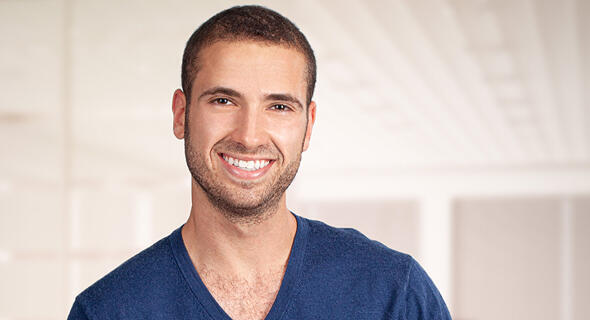 Michael Matias, Forbes 30 Under 30, is the author of Age is Only an Int: Lessons I Learned as a Young Entrepreneur. He studies artificial intelligence at Stanford University, is a venture capital partner at J-Ventures and was an engineer at Hippo Insurance. Matias was previously an officer in Unit 8200. 20MinuteLeaders is a series of tech entrepreneurship interviews featuring one-on-one interviews with fascinating founders, innovators and thought leaders sharing their journeys and experiences.
Contributing Editors: Michael Matias, Megan Ryan