PORTAGE PARK – Polish meats, entrees and deli items are available at a new market on the Far Northwest Side where Szymanski Deli & Liquors has stood for more than 30 years.
The Polish Farmer's Market opened two weeks ago at 6014-6016 W. Irving Park Road, the longtime home of Szymanski's, which closed in October.
The Polish Farmer's Market is open from 8:00 a.m. to 8:00 p.m. daily.
Market co-owner George Herrera and his two brothers began revamping the business in May in a bid to fill the void in Szymanski and offer fresh, local groceries at affordable prices.
Polish Farm Market offers a deli and hot food bar with classic Polish dishes prepared daily, including szaszłyk (grilled meat skewers and cubes); mielony (minced pork patties); and roladki (a tasty meat roll stuffed with pork, chives and vegetables). Fried sauerkraut and cottage cheese rolls and vegetables wrapped in fish are also on the menu.
Takeaway meals including sushi, salads and soups are also on sale. The deli also offers a range of kielbasa, fish and cheeses. The owners plan to stock the deli shelves with more kielbasa, smoked fish like trout and salmon, and other Polish products.
"Business is going well so far; I see how it's going," Herrera said. "I want to try to help [the Polish] community."
As the store is in its early stages, the owners are asking customers for feedback on what they can improve and what items they could sell. Herrera encourages people to ask for what they want, he said.
The store does not sell liquor, but it will be able to do so once the city approves its liquor license, Herrera said.
The grocery store gets its seafood from Supreme Lobster and Seafood Company in the suburb of Villa Park. Other partnerships with local farms and Polish food companies are underway, Herrera said.
The owners, who are Mexican, have added Latin food items like tortillas and salsas, but the store mainly focuses on Polish products, Herrera said.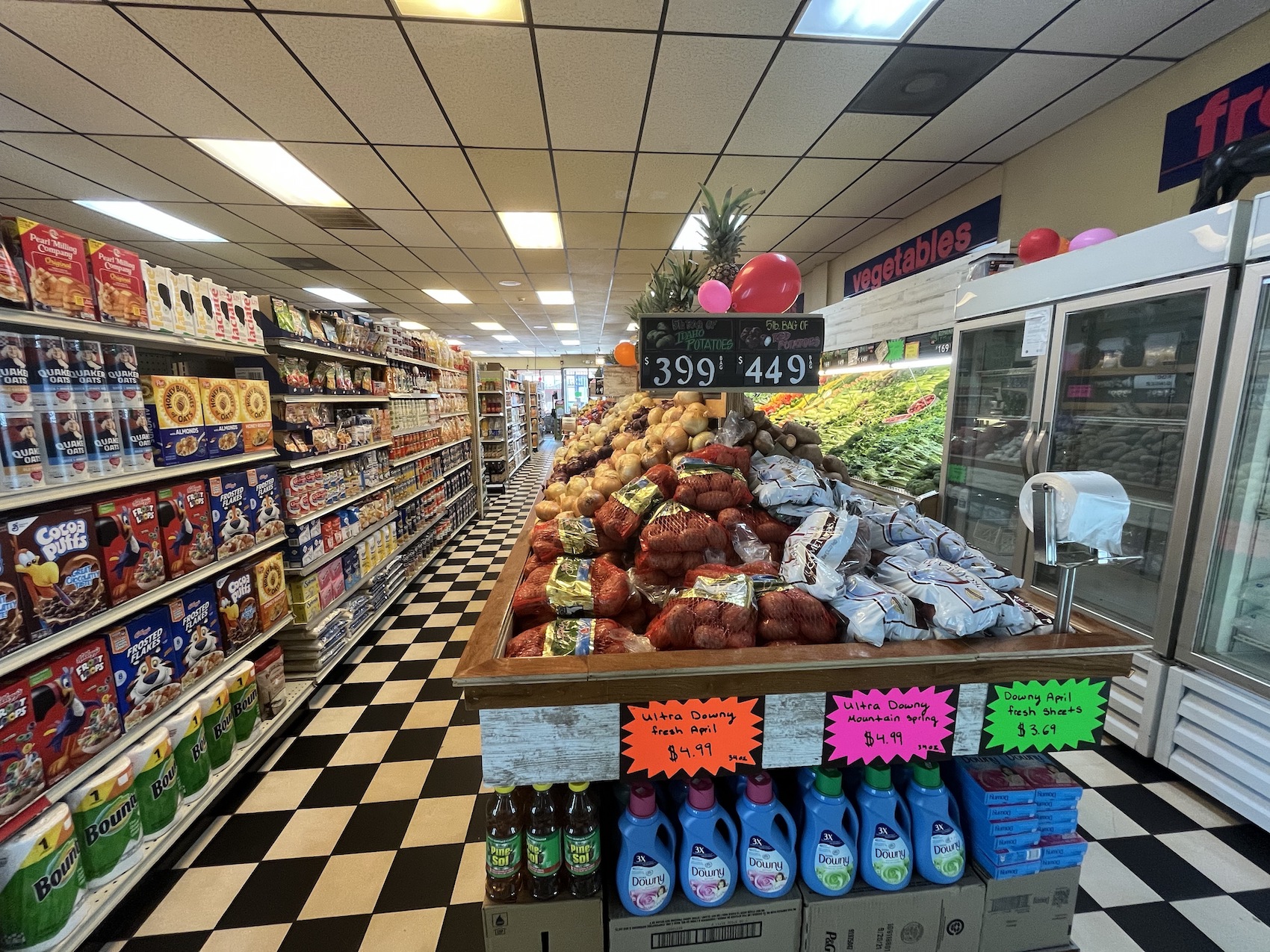 Herrera hired employees who worked at Szymanski and other Poles in the community to reinforce the authenticity of the grocery store, he said. Gina Wimiarski, who makes all the deli items from scratch every morning, worked at Szymanski for decades, she said.
"I am very happy to work here [again]and I thank George for everything," Wimiarski said.
The Portage Park resident, who lives near the store, is originally from Poland and has lived in the neighborhood for 44 years. She speaks English, Spanish and Polish and wants the shop to attract all kinds of people from the community.
"It's a great atmosphere here. … When we have more fish and Polish meats, more people will come," she said.
Polish immigrants began settling in the Wicker Park area in the 1800s, establishing churches, schools, and a vibrant business district. Throughout the 20th century, Polish Americans established communities along Milwaukee Avenue on the northwest side.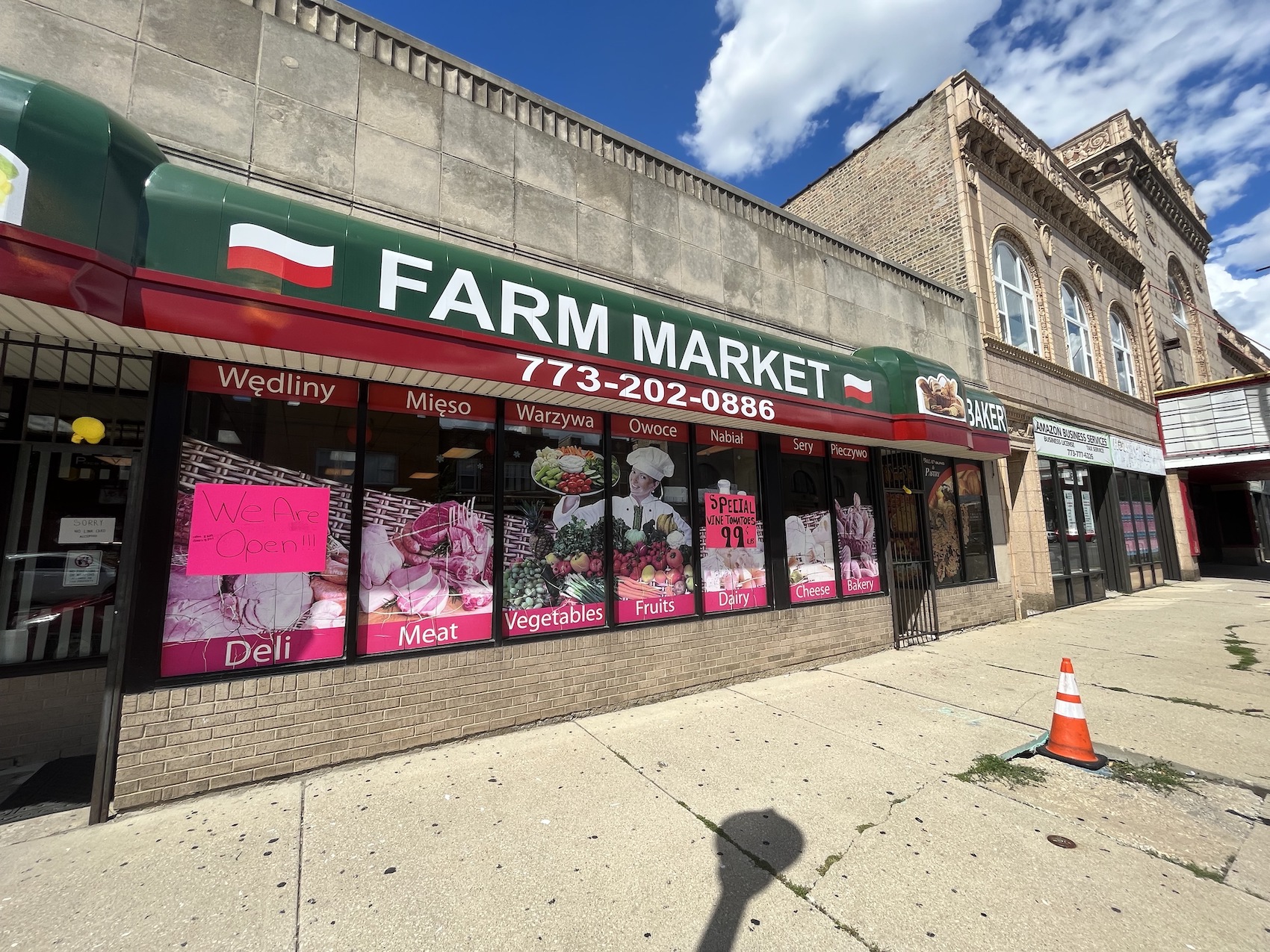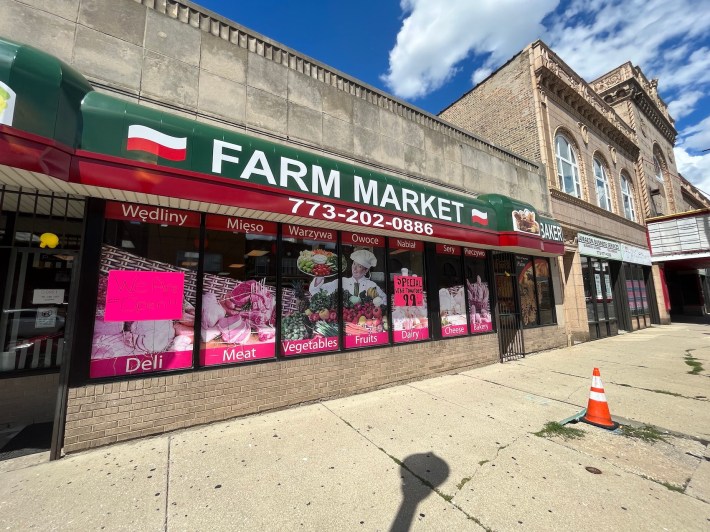 But as Polish delicatessens closed or moved to the suburbs, Polish grocery stores on the northwest side dwindled. The addition of Portage Park Market will provide more options for Polish families still living in the city, neighbors previously told Block Club.
Herrera plans to open the bakery next week now that he has found a Polish baker, he said.
Herrera is still hiring people to work in the deli. Those interested can call Herrera at 773-574-7808.
Listen to "It's Alright: A Block Club Chicago Podcast":