The 55,000 square foot facility is designed to remind guests of an old train station and will feature 12 kitchens serving dishes from around the world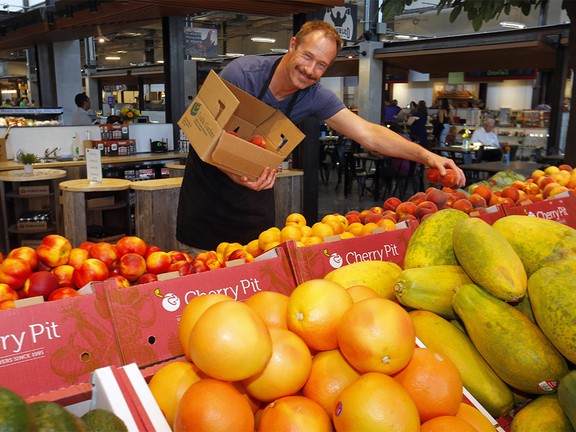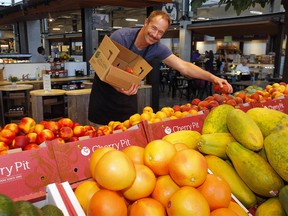 Content of the article
Phil Robertson returns to his roots as the Calgary Farmers' Market opens its new location.
Content of the article
Phil and Sebastian Coffee Roasters launched its first location in the Currie Barracks building of the market, but decided not to follow when it moved to 510 77th Avenue SE.
It's a decision he looks back on with some regret, but Robertson hopes to rectify now.
The vibe and environment of the market is not something they were able to recreate at any of its other seven locations.
Content of the article
"It's not the same kind of thing, this little collective community environment, it's like a little family," Robertson said. "I don't think we fully enjoyed it at first as it was our first location and it was our only experience. And then, coming out of a teenage period where we set up these cafes, we came to appreciate the power of collaboration.
Content of the article
To mark the occasion, the cafe is bringing back one of its original features, the single cup brew program which allows customers to select the type of coffee they wish to brew fresh on demand.
It will be one of 67 Alberta suppliers at the new location at 25 Greenbrier Drive NW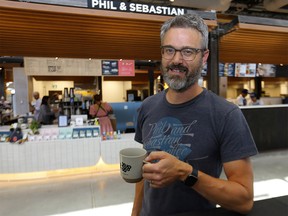 The 55,000 square foot facility is designed to remind guests of an old train station and will feature 12 kitchens serving food from around the world. Although it is the same size as the south location, the high ceilings and natural light will make it taller and more open.
Content of the article
The south location gets about a million people a year, and Stacey Petropoulos, general manager of the Calgary Farmers' Market, said those numbers are expected to be even higher at the second market due to it being open an extra day and for extended periods of time. extended hours. — Wednesday to Saturday from 9 a.m. to 7 p.m. and Sunday from 9 a.m. to 5 p.m.
Content of the article
The project has been in the works for five years, originally scheduled to open in March 2020.
"There are no words to express the excitement," Petropoulos said. "We are in disbelief that it is here. The dream has come true. And we look forward to opening those doors and introducing our suppliers to all Calgarians.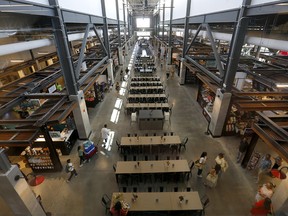 While the pandemic has delayed the launch of the new building, its opening is crucial for sellers who continue to recover from the past two years.
For Petropoulos, however, it's more than a place to do business, it's a place to congregate, collaborate and build relationships.
"The Calgary Farmers' Market is an essential community space for Calgarians," she said. "For the past few years with a pandemic, everything was online and people are missing that communication, that contact. You come to the Calgary Farmers' Market, you meet the maker, the baker, you meet the people who make everything for you.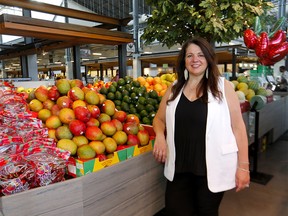 jaldrich@postmedia.com
Twitter: @JoshAldrich03